ALICE ENGELBRINK'S GUIDE TO MURDER MYSTERY DINNER
Alice Engelbrink's passion for theater and mysteries helped her develop an entertaining and engaging at-home DIY kit to help host an unforgettable murder mystery dinner theater experience.
The Engelbrink DIY home murder mystery kit
Alice's life-long love of performance art and mystery novels found a logical home in the development of her exciting Engelbrink DIY kit at home murder mystery kit.
Plots
Alice Engelbrink created murder mystery dinner plots to follow during your party. The plots are ideal for 4-10 players.
Props
The Engelbrink Murder Mystery prop list is a good starting point. You can always improvise with what you have on hand.
Menus
Alice created a set of perfect Murder Mystery Dinner menus from her own experience hosting dinner events. 
Hosting a murder mystery dinner
Alice Engelbrink firmly believed that there was no event quite as intriguing or exciting as hosting your murder mystery dinner event in the comfort of your own living space. Word soon spread about her wildly entertaining parties, and she found herself as an avid advocate for the murder mystery dinner party theme. Read more below to learn how to host a murder mystery dinner with Alice Engelbrink.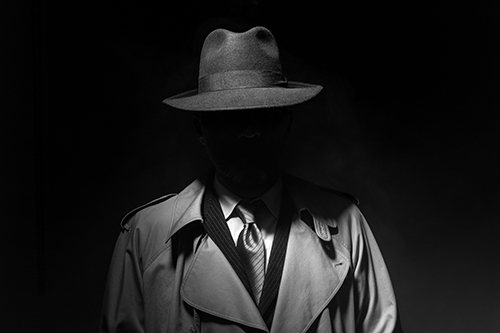 Discover the Components of Alice's DIY Home Murder Mystery Kit
Alice Engelbrink was a pioneer in the hugely popular murder mystery scene. Friends, family and co-workers at her accounting office would often come to her for advice to help plan their dinner parties. As a card game enthusiast, she would often discuss her plans for upcoming murder mystery parties with her bridge partners.
Alice's Essential Party Elements
Alice believed some of the essential elements which all party planners needed to consider to ensure a successful murder mystery dinner included:
A theme (Fairytale, roaring '20s, science fiction and more)
Costume elements which matched the overall theme
Clues to be revealed throughout the evening
A menu which also complemented the murder mystery theme
Decorations specific to the chosen theme and more
Alice always went the extra mile to add personal touches to her murder mystery dinner parties. She believed that taking a few extra moments to plan, organize and decorate a dinner party space showed guests that a host intended to throw a killer party.
Host Your Own Alice Engelbrink's Murder Mystery Dinner Theater
She grew to believe that the murder mystery dinner is an integral part of family gatherings and holiday events. In fact, friends and family would always say, "Alice expects a murder mystery dinner several times a year." Therefore, they knew that when her friends, family and neighbors gathered to celebrate life's milestones, they should prepare themselves accordingly for a night of mystery and entertainment. Get started right away to host a murder mystery dinner with Alice Engelbrink's innovative method.