ALICE ENGELBRINK: ABOUT THE AUTHOR
Read how Alice Engelbrink is using her experience hosting and planning murder mystery dinners to encourage and prepare others to do the same. Put yours on the calendar today!
Alice Engelbrink hosted murder mystery dinners
Alice Engelbrink hosted murder mystery dinners regularly throughout her time living in Houston, as a side hobby in between working as an accountant and CPA professional in Houston, Tx. What started as weekly gatherings among friends and family at Alice Engelbrink's house became an opportunity for fun and thrilling adventure without leaving the house! And, best of all, everyone became closer together as a result. Alice Engelbrink is your guide to putting all this together and giving your guests the experience of their lives.
Alice Engelbrink bringing friends and family together
There are few better ways to bring family and friends together than with a murder mystery dinner. Uniting the great human traditions of theater and murder mysteries in the style of Agatha Christie and Arthur Conan Doyle, these events give your guests a unique and fun way to build community and enjoy their time together. Because these sorts of programs have become so popular, it's now easier than ever to find different programs and scripts online. You can make it a regular event and you won't ever have to worry about doing a repeat!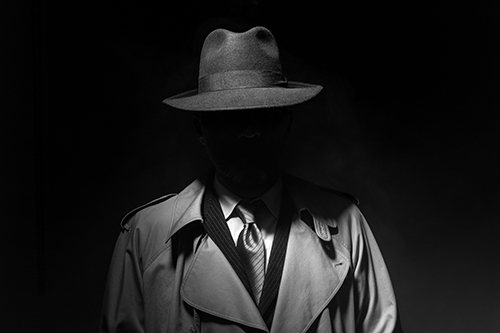 Hosting a Mystery Dinner Party with Alice
If you were a guest of Alice Engelbrink charged with murder¸ you could count yourself lucky to be involved in such a joyous occasion. Alice saw the powerful friendships formed through the barrier-breaking experiences at these mystery dinners and was inspired to share her experiences with others to show how fun and valuable these dinners can be. Of course, she also wanted to pass on all of the tips and strategies she had learned as a host to help other people have the same success. 
Alice's Party Ettiquette
In normal social situations, formal or not, we tend to unconsciously impose standards and restrictions on ourselves for what we can or can't say. We're always concerned about what other people are going to think of us, and that quite often stops us from being our whole, authentic selves. Civility is wonderful, but the problem here is that relationships among family and friends can only develop so far if we're all limiting ourselves. Strong, intimate relationships are built when people are vulnerable and let those walls down.
Alice Engelbrink hosted murder mystery dinners
When Alice Engelbrink hosted murder mystery dinners, her hope every time was that the excitement of the mystery and the thrill of playing characters that aren't who you really are would bring people out of their shells. If you were the guest Alice Engelbrink charged with murder, it might be stressful and uncomfortable at first, but you would end the evening laughing and smiling more comfortably than ever with your friends and family. Ironically, by pretending to be other people, people learned to let their real selves out. And therefore a stronger community was built in the midst of a silly fake murder.