Top 10 Recipes for Murder Mystery Dinner by Alice Engelbrink
The right food can add fun and atmosphere to your murder mystery night. Check out some of Alice Engelbrink's favorite murder mystery recipes, including her Killer Chili.
Alice Engelbrink's Murder Mystery Nights
The right food can make a murder mystery dinner or party even more special. Maybe you've decided to have a sit-down dinner party where the murder mystery begins.
Engelbrink dinner hosting
Perhaps you're hosting a party and just need some easy, delicious foods for guests to snack on as the night unfolds and the guests work to solve the mystery – or cover up their actions. Whatever kind of evening you have planned, these recipes from Alice Engelbrink make murder mystery nights delicious and fun.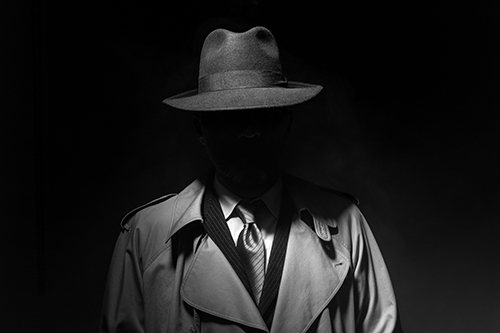 Alice's Family Favorites
Alice Engelbrink's Killer Chili is one of our most popular recipes. Alice's Murder Meatloaf Monday is another favorite. Another top choice of fans of Alice Engelbrink Murdered Meatballs. Finger foods with lots of ketchup and sauce can help if a guest is called on to play the role of someone washing bloody hands in the sink.
Here are 10 mouthwatering recipes that just about anyone can make. They won't take all day, so you can focus on decorating and other elements of your party. Some of them cook on the stove with little or no attention until you're ready to serve.
These recipes will add flavor, fun and color to your next murder mystery night. We've named them, but you can give them any names you'd like to fit the theme of your party.
The Top 10 Murder Mystery Dinner Meals
Alice's Killer Chili
Mystery Meat
Killer Kebabs
Death by Chocolate Cake
Femme Fatale Fajitas
Murderous Meatballs
Guilty Party Dip
Suspect Steak
Killer Crab Claws
Convicted Cocktail
Whether you choose Alice Engelbrink's Killer Chili for a Wild West-themed murder mystery or casual dinner, you go with something more specific to your murder mystery theme or you opt for blood and gore-related fare, your selection of food can make your murder mystery an event to remember.
Do you have a recipe that's a favorite with your guests? Send it to us -– along with photos. We'd love to share it with our readers. The more great ideas, the better!
Make it a night to remember
Even a murder mystery host novice can throw a "killer" mystery dinner with the right guidance. That's what Alice Engelbrink is known for. Why throw another boring dinner party when you can make it a night that all of your guests will be talking about long after the mystery is solved?
©2019     Alice Engelbrink
Houston, TX